As pressures mount to reopen the economy and "get back to normal," now what? Our blueprints for success have been thrown out the window. Many marketers will be faced with decimated budgets that will lock away familiar brand building tools.
Perhaps this provides us with an unprecedented opportunity to spend less time on the "cosmetics" of our brands and instead focus our efforts on improving its "complexion." Perhaps we have the opportunity to push back on our own C-Suites and re-establish a sensible normal.
What Is Normal Anyway?         
But what is it that we as marketers should do, and what is normal anyway? The birds are still chirping, and the fruit trees are blooming so I'm glad to see that some normal continues. As we start to restore order, let's take a look at what our "normal" has been pre Covid-19:
For one, an unrealistic "addiction to growth" that has fueled many other "ailments" – face it, it's like we have 4 Quarters of a never ending football game where there never is a break, an "off season", or even a half time! Well, there is an off-season now isn't there?

Being "on call" 24/7 to quench minor brush fires in far off lands while squeezing another .01% market share out of Paraguay for our corn muffins.

Putting our families off, missing school pageants, paying others to care for our kids while we pursue the next "Atta-(insert your gender identity).

Pushing our customers to buy more, eat more, party more, drive more, fly more, cruise more, and waste more, all while we claim social justice for the outrage of the week. Just so we can continue to work more, produce more… you get the drift.
Whether you agree or not, you have to admit that what I described has become way too normal… and that's not normal!
File Under Your "Better Angels" Tab
I have had the privilege of traveling to many countries and firmly believe, that in spite of our flaws, America provides the best opportunities for innovation and global impact. I can't think of any other place that has the DNA to look inward and self correct when it needs to. It is in that spirit that I believe we all deserve better. We all deserve to be better. And there is much in our control in each of our respective companies.
We can take this little Corona break we have and figure how we can make our own lives better, the lives of the people we serve better, our companies better, and overall country healthier.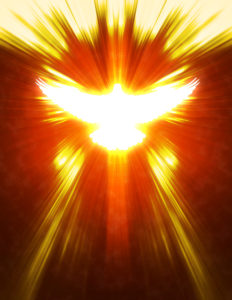 Whether you believe in Divine Intervention, Mother Nature, or plain old Coincidence, this situation is a shot across the bow, at the very least. So, Chief Marketing Officers, many of you've been pushing to align your brand with various Social Justice causes. Well, perhaps that big cause landed in your lap.
Maybe now is not the time to worry about the money you don't have to promote your brand. Perhaps it's more about the time you spend on your value chain to assure your brand is vital in a swiftly changing landscape.
Below are a few thoughts that came to mind – it's really about appealing to our better angels:
You Can Do This!
Health Care Companies – the playing field has been too unequal and we were left woefully unprepared to handle this effectively and efficiently. Solutions here are the toughest to come by for sure, but clearly the most urgent. Hospitals. medical practitioners, insurance companies, and government leaders must work together to establish a system to quickly mobilize and de-mobilize care before and then after a pandemic. This is the biggest issue and requires a lot of passion and dedication. But it must be done otherwise people who know little about healthcare will solve it for you. No one knows better than you the issues, and you have an amazing track record for developing practical solutions to complex problems. We now need one on a massive scale.
Financial Service Companies – you've done an impressive job of building a successful consumer credit model over the past 50 years. But it has come at the expense of savings. Most people are woefully unprepared for an extended rainy day. How can you apply the same dedication and passion for building a credit model to a savings model that consumers will embrace? It's a lot tougher, but you have the smarts to do it.
Quick Service Restaurants (QSRs) – urban dwellers have helped make you very successful, in particular lower income neighborhoods for certain chains. Data is showing they've been hit harder by this disease and much of it due to cuisine and limited access to alternatives. What can you do to bring healthier eating to those neighborhoods that align with various cultural tastes? You have great chefs in your test kitchens that can get this done.
Technology/Social Media Companies – you have provided the infrastructure to connect us but in the meantime we've also become disconnected. Alienated from people that think different, that believe different, and from real news and facts. We've built a lot of compassion for our own "tribes" at the expense of empathy for others. What can you do to get us to focus on common values and the common good? You have more geniuses per square foot – you can do this!
Global Companies – we're witnessing the perils of outsourcing our value chain to countries that don't share our values. Global trade will continue. But, what can you do to assure that a common standard of health, safety, and supply access is assured so we are not vulnerable to the weakest links in your supply chain? You have the best negotiators on the planet to get this done!
And finally, in terms of employment models, what learning can we take away from all this that we can apply in a Post Covid-19 World?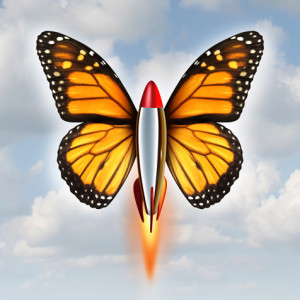 Are we more productive working from home?

Are we more nimble, innovative, and creative at home?

Do our employees finally get a better work life balance?

Are we on the road to something sane and sustainable, for ourselves, our customers, our companies, our country?
True Social Justice In A Post-Covid World?
There is so much more to be said and done. Perhaps we can use this as a new era to "right size" Normal. Perhaps this is the opportunity for real change in our way of working and our way of serving. Perhaps we will redefine what true profitability is. Perhaps we will find that this deadly virus helped cure a number of ailments. Perhaps there is nothing new here. Perhaps our role is and always will be to truly serve what is in the best interests of our customers. And by doing so, we truly serve our own best interests. Truly!
Perhaps that is the real Social Justice marketers should embrace. Perhaps! #BeVital 
Author Ed Faruolo led marketing and brand development for 3 Fortune 500 companies and runs his own business consultancy, VitaLincs LLC