Our Vital Team Members
VitaLincs works with and has access to best in class talent for all its specialties…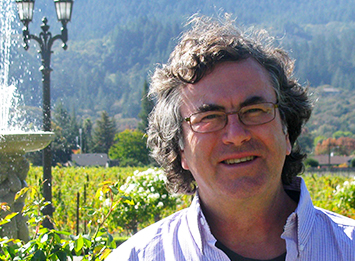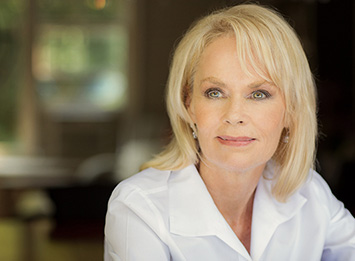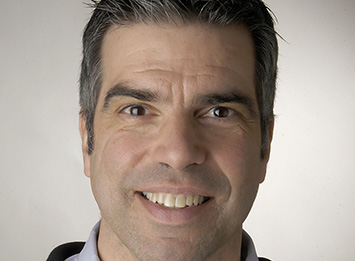 Ed Faruolo
CEO, VitaLincs
Sue Stebbins
Neuro Sales Strategist
David Smith
Internet Marketing Strategist
How Can You Stay Vital In An Ever Changing MarketPlace? Ed Faruolo has an exceptional track record for creating and securing sustainable market opportunities for new and existing business ventures. Ed created VitaLincs to help companies be more vital to the markets they serve, and to design how they continually add value and grow with their customers. Ed's consulting clients actively seek him out to quickly evaluate and design the fastest path to sustainable customer growth and engagement.
Ed's highly rated workshops are used by Fortune 500 companies, as well as small/mid caps, start ups and is a sought out faculty member of the Association of National Advertisers (ANA)… Ed served as Chief Marketing Officer for CIGNA corporation where he drove the brand strategy to transition them to a tier 1 player in the global health benefits business. Ed also led brand strategy for The Travelers and Lincoln Financial. At The Travelers he revitalized the umbrella mnemonic to become the most powerful financial consumer brand identity which continues to be leveraged today. He also served numerous consumer accounts during his ad agency days. In all positions he created or repositioned the brands to thrive in a rapidly evolving marketplace.
Ed was elected Chair of the Conference Board's Brand Council, for an unprecedented 3 terms. He is active with children's education in his home town of Milford, CT where he serves as Board Vice President for the Milford Education Foundation – there he teaches children presentation skills through his Invent & Present workshops.
How can the latest brain research help scientifically increase sales faster?
Sue Stebbins, aka The Brainy Rainmaker, helps global consultants and B2B companies create an "Unfair Advantage" where it counts: Their customer's buying brain. By leveraging proven neuromarketing messaging, sales and product and service design, clients are able to quickly differentiate themselves and their offerings. The Result: Clients are able to scientifically sell, scale, and win more sales and customers fast.
Sue specializes in high ROI business development with the leading tested proven brain science edge in these areas:
NeuroSmartValue Proposition: Rapidly and powerfully create products and services people want.
NeuroSmart Sales Messaging: Create dialogs and win sales fast.
NeuroSmart Service Design: Design and market services that improve the customer experience.
NeuroSmart Mindful Leadership: Create companies that out-perform through effective leadership.
How Can Next Generation Digital Marketing Integration Grow Your Business Today? David Smith is an emerging leader in the interdisciplinary field of online and offline digital marketing integration. He specializes in helping businesses rapidly scale their contact lists, their leads and their sales. With a background that spans speaking before live audiences, powerfully communicating through the written word and application of cutting edge internet marketing strategy and technology, David helps clients create and effectively broadcast a compelling keyword rich message that connects with their market audience and converts to new business. For companies that feel their digital marketing could be more effective, David creates a specific actionable strategy to upgrade marketing with higher visibility, more effective lead generation and greater ability to convert viewers into new business.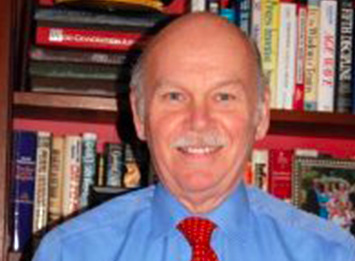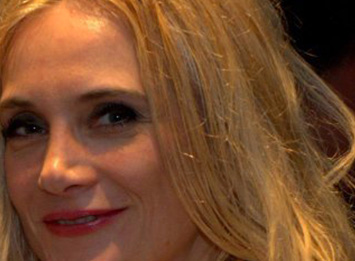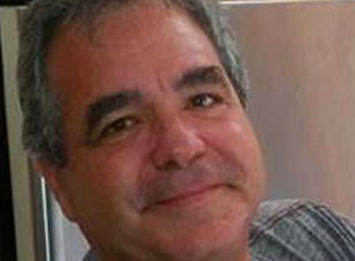 Sanford Miller
Marketing Strategist
Ligia Buzan, Phd.
Business Strategist and Customer Development
Bruce Rekant
Marketing Strategist, Entrepreneurship
How Can You Apply Classic Strategic Techniques To Emerging Businesses and Non-Profits? Sanford Miller has a storied business career on both the agency and client side grounded in driving the strategic direction for major global brands such as P&G, Warner Lambert, the US Army, the Bahamas, and Chemical Bank. He led Corporate Marketing for GE Capital (At one point GE's largest business) and served as Chief Marketing Officer and Corporate Strategist for CIGNA Corporation. He also served as CEO and President of Allergy Control Products, a private global healthcare company with sales in over 20 countries with retail, catalog and web businesses.
Extremely passionate about education and training, Sanford has taught marketing at Fairfield University and currently teaches at Norwich University in their MBA program where he has been part of the faculty since 2005.
He served as an Operating Partner of Lyric Equity, LLC, a private equity firm based in Connecticut and has served as a consultant to non-profits and was a partner with a start up Software Company in the construction industry that was sold in 2014. Sanford served as the COO of Operation Warm, a national non-profit. Miller was an officer in the US Army and served as a Senior Advisor to a Vietnamese Infantry Battalion.
How Can You Use Games and Storytelling To Attract and Engage Customers? A sales and marketing strategist with many years of experience in supporting organizations who want to grow, Ligia helps companies to find, develop, and engage customers. She uses primary research, storytelling and gaming to provide organizations with the adaptive skills, and breakthrough strategies they need to thrive and grow in the competitive markets of the 21st century.  She has worked with a large spectrum of companies in the healthcare, pharmaceutical and technology space.
Ligia is the founder of Buzan Consulting, a strategy consultancy focused on growth strategies for small businesses, and the co-founder of Attuning, a boutique agency that helps companies adapt and grow by learning how to attune to their customer and employees' needs.  Ligia has received Masters (1997) and PhD (2002) degrees from Boston University.
What Does Success Look Like Through The Brain Of A Marketer, The Soul Of An Entrepreneur, And The Heart Of A Philanthropist? Bruce is a highly experienced and respected marketer in virtually all categories, ranging from consumer packaged goods, to entertainment, to beverages, to distilled spirits, to financial services and healthcare. He approaches all of his assignments through the eyes of an entrepreneur since that is exactly what he is, having built the successful introduction of a new tequila brand in New York City.
Bruce is expert at developing sponsor alliances for both consumer and b2b audiences and has worked with major sports and non profit organizations throughout his career. He drove the business development efforts for The March of Dimes for 2 years and has a deep understanding of how to position a non-profit to provide added value to its corporate donors and sponsors.